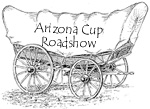 Special Roadshow Announcement
The Arizona Roadshow and Lancaster Archery staff
would like to welcome all archers
to the 2006 Arizona Cup!
We would like to invite you to browse our website www.lancasterarchery.com.
We would like to present to you this offer:
If you order by Thursday March 30th,
we can ship all INSTOCK items to Phoenix for pickup.
Please be sure to indicate that you want Phoenix delivery.
Avoid custom duties and huge shipping fees by acting now.
We wish you good luck and good shooting!!!
Debbie Krienke, Roadshow Coordinator
Rob Kaufhold, and the Lancaster Archery Staff
Why come to the Roadshow?
| | |
| --- | --- |
| | Archers, spectators, and archery enthusiasts are invited to visit, talk archery and shop for the latest 2006 archery products. |
| | The "Roadshow" will be at the Arizona Cup Tournament Archery Field as well as the Arizona Cup Tournament Hotel, in the Crowne Plaza Hotel's Indoor Pool Atrium. |
| | The intent of the archery show is to facilitate the free flow of information and product between the archery business and the archery community. |
Debbie says, "We are going to have a great time!"
2006 Roadshow Schedule:

April 5

Wednesday: 5PM to 8PM

Crowne Plaza Hotel

April 6

Thursday:

Arizona Cup FITA Field at Ben Avery

April 7

Friday: 5PM to 8PM

Crowne Plaza Hotel and the Field

April 8

Saturday:

Arizona Cup FITA Field at Ben Avery
Show Admission to the archers and spectators is free!
Food and Adult Beverages are available for purchase across the lobby.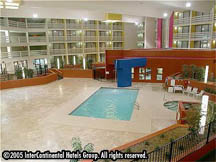 Overlook of Indoor Pool Atrium Entry into pool area from Lobby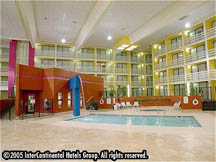 View of waterfall